Entry of Shameless Solicitation
Tom and I have decided to participate in a very cool charity event called
The Climb to Fight Breast Cancer
. We'll be climbing Mt Hood June 11-12 2005 in an effort to raise money for the Fred Hutchinson Cancer Research Center. We've committed to raise $2500
each.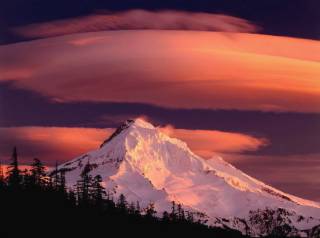 Mt Hood
We know, we know, $2500 each is a huge fundraising commitment - but that's a good thing because it means that our climbing and fundraising efforts will make a real difference. Breast cancer is the most common type of cancer and the second most common cause of cancer death among women in the United States. One out of every eight women will get breast cancer in their lifetime, and a woman dies of breast cancer every 12 minutes. Those are some scary stats.
The money raised in the climb will go to the Fred Hutchinson Cancer Research Center in Seattle, WA. The Center is on the forefront of breast cancer research. The broad range of research at the center includes work on the basic cellular mechanisms of cancer development, risk factors, genetics, diagnosis, early detection, prognosis, prevention, counseling and treatment. Center researchers also develop and evaluate aggressive treatment strategies for breast cancer, including therapies to prevent the reoccurrence of cancer after a bone-marrow or stem-cell transplant.
Please consider sponsoring us in the Climb to Fight Breast Cancer. It really is an important cause.
To make a tax-deductible donation online
, click on the link below and select either Kelley or Hayden-Spear from the pull-down menu (if you don't have a preference, split the donation between us!):
https://ssl.charityweb.net/fhcrc/climb/index.htm
We truly appreciate any donation you're able to offer and please remember that any amount helps!
Thank you!
Jessi and Tom