Stuff For Sale
Welcome to the Tom and Jessi Sale! Please buy our stuff, we need to get rid of it ASAP. All prices negotiable. I can bring everything into school, except the box spring. :)
Queen size box spring - $30
We need to get this out of our storage unit yesterday, so price is highly negotiable if you can come and get it right away. Great condition - the only reason we're getting rid of it is because we bought a platform bed. Sorry, no pics (it's leaning against a wall in storage) but it's in good shape. We can not deliver. You will need to pick up from our storage unit in North Seattle.
Queen basic metal frame - $20

Same as the box spring: in great condition, and the only reason we're getting rid of it is because we bought a platform bed. Almost identical to the one pictured below, except ours does not have wheels.
Palm V PDA - $40
Never been used, except tonight when I cruised through the menu and tested all the buttons to make sure it worked perfectly - which it does. Comes with the cradle, power cord, and hotsynch cable so you can download to your computer.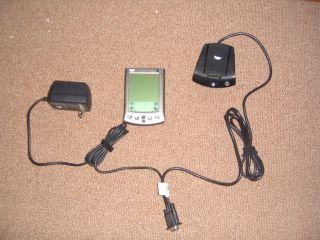 JL Audio TR690-TXI Car Speakers, 6 x 9 - $70
These are really nice speakers, like new. They normally retail for $160. I know, I know, most of us are poor grad students and it's hard to justify spending money on speakers. But good music coming through great speakers makes long road trips to the field so much better.
Click here for all the tech info.
Lowe Alpine Windproof Fleece - $15
Women's Medium. Super comfortable and warm. It's 100% synthetic, so even though it looks cozy and soft, it's still great technical gear. Only been worn a couple times.
SeaQuest Shorty Wetsuit - $15
Women's size 9/10. 3 mm core, 2 mm sleeves and legs. Perfect for diving in the San Juans. OK, maybe not... But it's just what you need if you're lucky enough to work/vacation in the tropics. It's a little dusty and has a tar smudge on the upper right shoulder (surfing in Santa Barbara) but it's totally functional.
Lotus Designs Lola PFD - $60
Womens size S/M, chest size 33"-39". Super comfortable PFD, very gently used (freshwater only), in excellent condition. No fading, tears, or worn spots. Looks blue in the pics but is actually a deep purple. From the Patagonia (Lotus Designs) website: "The first PFD designed specifically for women, but commonly worn by men for its comfort. Also our best-selling vest, it's equally comfortable in whitewater or flat water. Great for recreational paddling, touring, sailing and kayaking."
Garmin E-Trex GPS Unit - $60
Like new, been used about twice. Cute little GPS with all the features you need for staying unlost. From the website: "Truly a small wonder, the eTrex takes the best features of a 12 parallel channel GPS receiver and put them into a six ounce package that is only four inches high and two inches wide. The result is a unit that will literally fit in the palm of your hand."
Click here for all the tech info.
As you can see it normally retails for at least $105, and this unit is arguably in exactly the same condition as one out of the box.
Brookstone Readylight Shake Flashlight - $10
Never been used, original packaging. Perfect stocking stuffer, or great for an emergency kit in the back of a car, boat, whatever.
Rosenthal Crystal Candle Votives - $20
Never been used, original packaging. These would make a
GREAT GIFT!
Or keep them yourself to add some soft lighting for the holidays. Comes with tea lights. They normally retail for $50.